Bank of Spain considers sale of CAM to Sabadell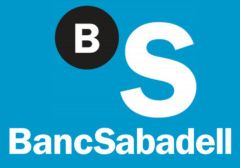 Spain´s Fund For Orderly Bank restructuring (Known as`FROB´), together with the country´s central bank, will review the proposed sale of the troubled CAM Bank to Banco de Sabadell.
Sabadell are currently the only Bank to have made a formal offer to take on the Caja de Ahorros del Mediterráneo since the lender was taken over by the Bank of Spain earlier this year after the latest round of EU stress tests revealed it needed a massive injection of 3 Billion Euros capital from FROB, together with the extension of a further 3 Billion Euros line of credit - effectively making the lender publicly owned.
Other interested parties, such as BBVA, Santander, CaixaBank, Ibercaja, Barclays and private equity group JC Flowers, decided not to continue with any formal offers as the state of the lender´s finances, who are heavily exposed to toxic debts in the property and construction market, became known. The Cajas returned a net loss of €600m for Q3 and a total of €1.73bn for 2011 to date.
The Bank of Spain is so anxious to off-load CAM that it is also offering to underwrite up to 80% of the value of bad debts currently held, but are still meeting to decide whether Sabadell are in a strong enough position to absorb the caja.
Sabadell have insisted that the Bank of Spain injects further capital into CAM before any such takeover can go ahead, which essentially means selling at a considerable loss. Sabadell sources note that whilst logistically the takeover of the CAM bank would benefit the lender, as Sabadell have few branches in the Eastern region of Spain where CAM are well repented , the exposure to such a high level of toxic debt could be damaging.
The Bank of Spain may take the view that the CAM can not justifiably be sold at such a significant loss, and as such any hopes of selling the Caja on as a whole would be dashed.