Vitoria airport to see return of passenger flights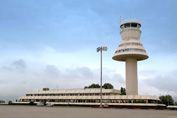 Vitoria's Foronda Airport has made a commitment to recommence commercial flights in early next year, following last February removal of all passenger flights.
The decision was made unanimously yesterday by represntatives of the Provincial Government of Vitoria, the Ayuntamiento of Alava, the Chamber of Commerce and Industry, who comprise the Board of Directors for the Society for the Promotion of the airfield.
The Airport has not yet decided on routes to be operated, or on the airline which may fly there, however sources have indicated that a number of airlines have already expressed an interest in doing so.
Amongst such companies are Ryanair, which already operated routes to Foronda between 2006 and 2007. together with and Wizz Air.
The airport is currently only used for commercial freight and cargo, except when operating aircraft charter or when flights get diverted from other airports.