Driving School Pricing Policy branded 'Illegal and Sexist'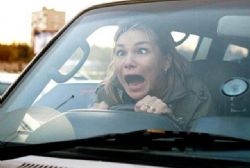 A driving school in Zaragoza has been accused of sexual discrimination and forced to withdraw it's pricing policy of offering courses for 18 to 22 year old men at 665 Euros, whilst the same courses cots 850 Euros for Women.
The courses, which were introduce in June of this year, were justified by the school for the reason that women generally required more lessons before passing a test.
The President of the Zaragoza Association of Driving Schools offered evidence that, on average, Woman required 50% more lessons than men before passing their tests, and that as the courses for women were jst 30% more expensive this was fair.
The Secretary of State for equality delared that the pricing policy was sexist, discriminatory and illegal.
However, this news may pave the way for further counter-complaints by various motoring organisations. If, as in this case, women are entitled to make the same payments for their driving lessons despite evidence proving they generally require more lessons, then surely Insurance companies are in breach of sexual equalty laws for offering Women cheaper car insurance ?
This follows Friday's news that Spanish women are also discriminitaed against in the payments of unemployment and Pensions benefits, with men often being paid as much as 6 Euros per day more than Woman.