Airline Association claims 88 Mln compensation from AENA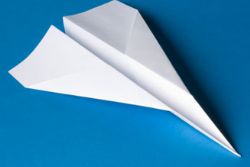 The Spanish Association of Air Transport Companies (ACET) is claiming 88 million euros in compensation for the effects caused by air traffic controllers dispute between May and December 2010.
Airlines represented by ACET are Iberia, Air Europa, Air Nostrum, Vueling, Gestures, Binter, and Orbest Naysa.
The President of ACET, Manuel López Colmenarejo, confirmed how 62 Million Euros of this sum refers to the losses between May to November 2010, where a number of significant delays were seen, resulting in many missed connections due to action taken by the Air Traffic Controllers.
The remaining 26 million Euros corresponds to direct losses resulting from the action taken by drivers in December of 2010, where Spanish airspace was closed before control being assumed by the Military.
The claim for compensation has been acknowledged by AENA, who also requested that ACET gave a breakdown of how the calculations for their claim.