Spain - Gibraltar - UK talks dead in current format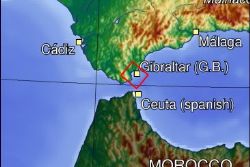 The Government of Mariano Rajoy, the newly elected Prime Minister of Spain and leader of the Partido Popular, will end the Tripartite Forum between Spain, UK and Gibraltar, which discusses the sovereignty of the peninsular.
According to José Ignacio Landaluce, Mayor of Algeciras, Rajoy is not prepared to accept Gibraltar as a third party in any talks regarding the disputed British Overseas Territory.
Landaluce, who is himself a PP member of parliament and expert on Spanish - Gibraltar relations, are seeking to move any future talks concerning the sovereignty of the rock back to Brussels, where they were heard held previously, before being suspended in favour of tripartite talks by the last PSOE administration.
Only last week Peter Caruana, the Minister of Gibraltar, commented how he remained hopeful that Spainīs new government would remain committed to keeping a dialogue open, even if not in itīs current format.