Iberia Pilots to take strike action 18th and 29th December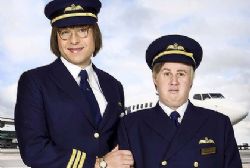 Iberia airline pilots have voted to strike on the 18th and 29th of December in protest over the creation of the Airline's Iberia-Express low cost division, which will become operational early next year.
The employees, who are members of the SEPLA pilots union, have concerns that the move will result in a number of cost-cutting measures which will jeopardise safety and the job security.
The creation of the new Iberia Express division was decided upon earlier this year and is intended to compete against the growing market share of the low-cost airlines, in feeding short and medium haul flights to 'Hub' airports, such as Madrid-Barajas, where connections to long haul destinations can be made.
The Airline currently employs some 1'600 Pilots, who believe that this will mean that many services such as maintanance, will need to be outsourced in order to be competetive.
The law states that a 90% service must be maintained during the strike action and as such it is hoped that the disruption to passengers will be minimal.
Earlier this week the Union representing Iberia's flight attendants Union voted in favour of not taking industrial action.