Ryanair introduce new route to Ibiza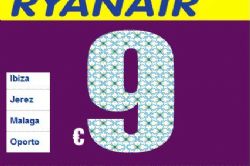 Ryanair have announced the introduction of a new route to connect the airports of Ibiza and Marseille.
The route will commence from March 26th next year, and will operate twice per week - every Monday and Friday.
The airline celebrated the launch of the new route yesterday, by offering a number of flights for passengers booking on itīs own website from just 9.99 Euros per ticket.
Ryanair now operate over 1,500 flights each day from 48 bases and more than 1,300 low-cost routes across 27 countries, connecting 160 destinations, on their fleet of 278 Boeing 737-800.