Criminal charges brought against AENA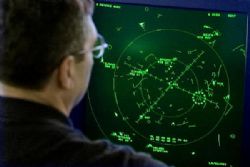 Criminal charges were filed on the 2nd of December against Spain´s Airports Authority (AENA) and its Directors by 1´330 of their air traffic controllers.
Over half of Air traffic controllers employed by the operator took strike action last December, which resulted in the closure of Spanish airspace which caused significant disruption over the holiday period, which was only resolved with the intervention of the military.
The President of AENA, Juan Ignacio Lema, is one of those directly affected, along with Carmen Librero, the Director of Navigation left the employ of AENA in July 2011, together with 3 of his colleagues: Salvador Merino, Enrique Gonzalez and Andrew Torrecilla, according to Spanish daily newspaper, Cinco Dias.
The lawsuits brought against the accused Directors allege crimes such as corruption, embezzlement of public funds, forgery, disclosure of secrets and crime against the workers.
The USCA Air Traffic Controllers Union is backing the decision of the 1´300 AENA employees.
The newspaper notes that AENA is working together with the Ministry of Development to formulate a `legal strategy´ against the claims of the controllers.