Paramount Murcia Investors still to be named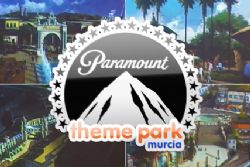 Premursa, the promoter and licence holder of the Paramount Pictures Theme Park at Alhama de Murcia must pay 15 million if it is to exercise it´s option to purchase the land required to build the project
The plot is 20% owned by the Institute of Tourist Development and Murcia, who have already contributed 2 million euros for the purchase of the licence.
Next Spring will mark two years since the of the Minister of Culture, Pedro Alberto Cruz, announced the project, however the full extent of who the investors are - or if indeed there are any - is unknown.
Premursa reached an agreement with the owners of 1.6 million square meters site in Alhama de Murcia for 15 million euros. Before they will be permitted to break ground, Premursa must be able to guarantee 446 million euros of the total 1,100 million euros required capital required to complete the park.
The President of Premursa, Jesus Samper, told the press : "We have a good portfolio to attract investment partners, but we live in an environment of tight credit", he also stressed that the project remains a regional government initiative supported by private capital.
"Times of crisis require ambitious solutions. The recovery must be earned, and this project will be a determining factor for the economy to lift our community," according the the Regional President of Murcia. Besides stressing the employment generated by the complex (16,500 during the construction phase and 6,100 when operational), Ramón Luis Valcárcel stressed that this will have an impact equivalent to 2% of GDP in Murcia.
Earlier this year Jose Antonio Pujante, leader of the IU regional Green party, suggested that the only investor to be named to date had close links with both the Russian Mafia and criminals in Latin American. As such the `investor´ would pose more of a problem for the region than a solution.
The larger businesses in Murcia have also been slow to express an interest in the project - with the notable exception of Jesus Samper himself, who is also the owner of Real Murcia football club.