Spanish TV advertising regulation undegoes reform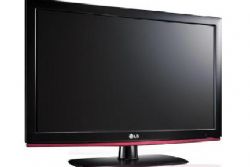 Spain has introduced TV advertising regulation which has been positively receieved by the Communication Users Association (AUC).
This new regulation brings the development of the Audiovisual Communication General Law regarding the various advertisements on the different TV channels.
The AUC believes that these improvements means that there will be greater 'legal security' to the advertisers, channels and ultimately to viewers given that it clarifies a lot of the ambiguities within the law. Among them is the ability to regulate the number of advertising minutes shown by each channel per hour; the limits of the self-promotion advertisements; and how products are promoted at sporting events.
However, the AUC is also calling for similar regulation for telepromotions. These differ from traditional TV advertising as they usual last for longer than the standard 45 seconds for commercial adverts. The problems here have arrisen because Spanish and European regulatory guidelines differ on what constitutes an advert, with the AUC having concerns that the current TV advertising regulations do not extend to these practices.