Spanish stores braced for tough Christmas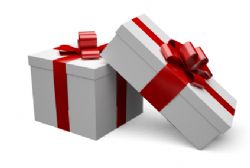 Spanish retailers are braced for a gloomy Christmas as spending is hit by high unemployment and uncertainty over further austerity measures to be announced by a new government battling to steer Spain out of the euro zone debt crisis.
A study published by consumer group FUCI on Tuesday forecast Spaniards would spend on average 560 euros this festive season, 17% less than a year ago and the fourth year running of declines predicted by the survey.
"The study shows the difficult situation that thousands of families in our country are undergoing," said Gustavo Samayoa, chairman of FUCI, which surveyed 3,000 consumers aged 25-65-years-old throughout the country.
Spain has the highest unemployment rate in the European Union at 21.5% and there are about 1 million families with every member of the household jobless.
Spaniards will spend 41% less on leisure during the festive period, which runs from Dec. 24 until Jan. 6 when children traditionally receive presents, the study said.
That means an average budget of 88 euros for extras like meals and drinks at bars and restaurants, parties and outings, said FUCI. They will even spend 11.4% less on toys for their children - 185 euros on average - and 17% less on the popular Christmas lottery.
Online price comparison website iahorro.com said 73% of consumers it surveyed on its website planned to spend less than last year.
Analysts will be watching closely on Wednesday for guidance from Spanish fashion group Inditex on how its Christmas sales are going. They think its third quarter sales growth was likely weaker due to the euro zone debt crisis.
A study by consultants Deloitte presented a brighter picture, however. It forecast Spaniards would on average spend 668 euros this festive season, about 2.0%more than last year. That would be the first rise in the last three years and more than Germans who are seen spending 470 euros.
"This slight increase compared to last year consolidates Spain as one of the biggest spending countries at these times," the Deloitte report said.
"It's the fourth after Ireland, Luxembourg and Switzerland."
However, the expected spending could turn out to be a reduction in real terms if the effect of inflation is factored in, with a Reuters poll predicting November's year-on-year inflation at 2.9%.
Spanish chains like the department store El Corte Ingles and clothes stores like Cortefiel and Mango are advertising discounts of up to 40%.
Some retailers which stayed open on Sunday, after public holidays last Tuesday and Thursday, said spending had been sluggish so far this month.
Browsing the stalls full of Christmas decorations, cheap jewellery and other accessories in the open market located just outside one of Madrid's biggest El Corte Ingles store, 40-year-old housewife Luisa was looking for even bigger bargains.
"The discounts in the Corte Ingles are large, but the products are still really expensive. I have bought a couple of small items on my shopper's card, but that's it for this year. We don't have the money," she said. Luisa's husband, an architect, has been out of work for three months.
On the other side of the coin, association Luxury Spain said it would close the year with sales of 4.5 billion euros, up 25% from last year, as tourists visiting the country boost business particularly in Madrid, Barcelona and Marbella.