Bankia sees 700 mln eur in cost savings from merger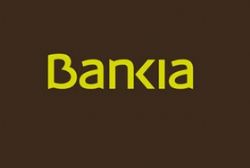 Spain's Bankia, formed by the merger of seven regional banks led by Caja Madrid, expects more than 700 million euros in costs savings after completing its integration, the bank said.
"Once the merger is totally finalised, the synergies derived from joining networks and processes, together with an efficiency plan, will allow the bank to save more than 700 million euros in recurring costs from 2010 to 2013," it said late Wednesday.
In a four-year strategic presentation, the newly-listed bank said it would focus on recovering bad loans - which it warned have still not peaked - and improving liquidity by increasing deposits and reducing dependence on wholesale funding.
Banks, struggling to get funding in wholesale markets, are having to build up reserves to protect against the worsening euro zone debt crisis.