Spain drugmakers accept state IOU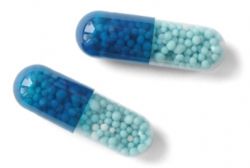 Spain's drug sector lobby group is ready to accept state-guaranteed securities from regional governments to cover 5.83 billion euros in unpaid bills for drugs supplied to public hospitals.
Spain's regional governments, which control health and education, are struggling to pay suppliers following the collapse of the real estate boom which slashed their tax revenue and froze access to capital markets.
"The industry is prepared to consider a solution (to the unpaid debt) of issuing government-backed securities," industry group Farmaindustria said on Wednesday.
Farmaindustria represents companies including the Spanish units of Roche Holding AG and Novartis AG.
Farmaindustria managing director Humberto Arnes told journalists each drug company and each region should make its own decision on securitising outstanding debts.
Spain's central government is currently paying about 5.6% to borrow for 10 years, as the euro zone debt crisis continues to hammer the peripheral countries.
The regional governments are, on average, paying their bills 468 days late compared with 390 days a year ago, according to Farmaindustria data.
Farmaindustria chairman Jordi Ramentol said many companies risked folding because of unpaid debts and the impact of swingeing price cuts implemented by the outgoing Socialist government. Sector sales are seen dropping 9% this year and 10% in 2012.
Pharmaceutical companies hope relations will improve with the new centre-right People's Party government, Ramentol said.