Valencia struggles to sell bond issue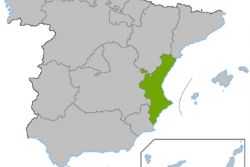 The Autonomous Community of Valencia looks set to fall short of raising the full value of the 1.8 Bln Euro bond issue, which ends today.
The Regional President of Valencia, Alberto Fabra, told the press yesterday how he expects that three-quarters of the bonds will be sold, raising 1.35 Bln Euros, which will be sufficient for the region to repay a bond which matures next week.
Valencia is the latest of a number of Spanish regions who have resorted to selling so-called `Patriot bonds´because they are no longer able to raise funds in conventional ways. Many regions have negative credit ratings, and are responsible for Spain´s cumbersome budget deficit.
The region was also hit particularly hard by the collapse of the construction and development industry, and the resulting debt problems caused by the glut of unsold properties.
The failure of Valencia's Patriot bond, which includes a one-year tranche offering a 5% interest rate and a two-year tranche offering 5.5%, would be the first `failure´ of such an offering.
By comparison,the central government offered a 4% interest rate at a recent sale of one-year treasury bills.
A spokesman for the Generalitat of Valencia confirmed that talks were underway with a number of lenders over other types of financing available to them, and that there is no risk of being unable to repay next week´s bond.