Spain nuclear plant dismantling half-way through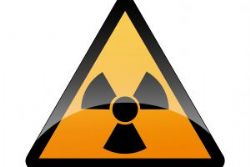 A Spanish nuclear plant is now halfway through a rare project to completely dismantle a commercial reactor, in what may become a common move in Europe after Japan's Fukushima disaster.
Manuel Rodriguez, who is in charge of dismantling the Zorita plant 100 km east of Madrid, estimated that only about a dozen reactors have been completely dismantled, mainly in the United States and Germany.
So far, most decommissioned nuclear plants have left reactors intact and have covered them with protective shells, with plans to dismantle them several decades in the future.
"The trouble with that is you will have to dismantle it in 50 or 60 years' time, by when much of the building material will have deteriorated, and using staff who no longer know the plant," Rodriguez said.
"As it'll have to be dismantled sooner or later, it's best to do so now."
Zorita was Spain's first commercial nuclear plant when it opened in 1968 and produced a relatively modest 160 megawatts, equivalent to about 0.2% of the country's current generating capacity.
The plant owned by Gas Natural Fenosa produced electricity until 2006, when the Socialist government ordered its closure as part of a drive to shut older nuclear plants and make way for a booming renewable energy sector.
SPENT FUEL
Spent fuel from the reactor has been encased in a dozen four-metre-high drums, each weighing 100 tonnes, which will be confined on site until Spain builds a centralised fuel dump, expected by 2017 or 2018.
The cooling towers have also been demolished, and in November state-owned nuclear fuel firm Enresa began to dismantle radioactive installations as part of a 170 million euro project due for completion in 2016.
Enresa finances its dismantling projects from a fund, to which power utilities contribute regularly.
By contrast, German media have estimated that the decommissioning of Germany's 17 reactors will cost about 18 billion euros. Earlier this year the German government decided after Fukushima to shut all its nuclear power plants over the next decade.
Enresa has also decommissioned a research reactor and the 1,000 MW Vandellos I plant, where it had to leave the reactor standing until 2025, by which time its radioactivity levels will have fallen enough for work to continue.
"Vandellos I was much more complex, because of its design and its layout," Rodriguez said.
Spain has eight nuclear plants remaining, which supply about 20 percent of the country's electricity. Seven are expected to stay in service until at least the 2020s, when they will have reached a benchmark 40-year lifespan.
The outgoing Socialist government has ordered the Garona reactor to close in 2013, when it will turn 42, but incoming Prime Minister Mariano Rajoy has said he will allow the plant to continue running.