'Evacuation of Spain' : UK Press Hype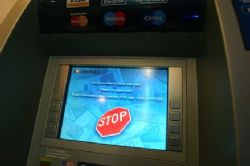 Many members of the UK press are continuing to fan the flames of xenophobia and mass-hysteria concerning the Euro-crisis, with a number of prominent broadsheets reporting over the weekend how the UK's Foreign Office is in the advanced stages of planning a large-scale evacuation of British Citizens living in Spain.
Certain newspapers are even drawing parrallels with the second world war evacuation of troops from Dunkirk, which we are not even going to dignify with a comment.
Apparently, this is in readyness for when the Euro single currency collapses, which will inevitably plunge Europe into the dark ages, when the one-million Brits living abroad will obviously need rescuing from the fall-out and carnage that will ensue.
Many of the journalists cite 'unnamed Foreign Office sources', and as such this action can not be verified, however it is beleived that the plans are being made in case of the possibility that Spain is forced to close cash machines and bank accounts in the event of the banks calling in their outstanding debts.
Under these circumstances up to one million expats would be left without cash and unable to buy everyday items or pay for things such as transport back to the UK.
(What makes the F.O. assume we would want to go back to the UK under these circumstances ?)
What none of the newspapers seem able (or willing) to do is give these claims any credibility or cite any sources, and as such seem more concerned about encouraging further hysteria - perhaps to sell more papers.
Nobody seems interested in good news anymore.