UK Slams Expat Winter Fuel Allowances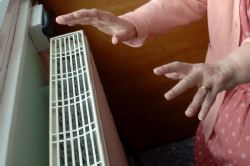 A report by Becky Barrow in today's Daily Mail continues in their time-honoured tradition of encouraging NIMBY-ism and Xenophobia, by singling out British Expat Pensions who are claiming a Winter Fuel Allowance from the UK.
The article states how Expat Pensioners as a whole are paid out as much as £13.4 Million per year, with a total of 149'550 expats in Spain alone being paid a total of £29.2 Million since 2006.
It goes on to quote the Lib-Dem Peer, Lord Oakeshott, as saying "It is farcical to be spraying out Winter Fuel Allowance cheques all around the Mediterranean... The toast as they sip their sangrias in the sun at the Malaga golf club must be David Cameron and George Osborne.'
The reality of course is that I, like many others here in Spain, had to de-ice my car this morning, and am not in the uber-rich bracket that would allow me to even park my car at the Malaga Golf Club, nor do I live anywhere remotely close to Malaga either.
The newspaper continues to quote an opinion from Robert Oxley, of the TaxPayers' Alliance: "This is an incredible amount of money to be exporting in benefits to the Costa del Sol. It was meant for pensioners struggling with the freezing temperatures back home, not expats enjoying life in the sun"
[Once again, assuming that we all live on the same urbanisation somewhere in Marbella....]
Well, here are three questions for Lord Bullshott, Robert Oxley and the Daily Mail readers back in the UK who must be tutting to themselves right now :
1.) Claiming WFA from the UK whilst living in Spain is not Benefit Fraud. It is simply taking advantage of claiming what the current system states that one is entitled to claim. Anybody who has a problem with that should take issue with the system and those who are responsible for it rather than those who claim it.
2.) The overwhelming majority of those who are claiming the WFA do so because they have made, in many cases, 40+ years if contributions into the system in the UK. The report does not advise us how many claimants of the the WFA there are who may have moved to the UK from other countries and who have made negligable contributions to the UK system.
3.) I wonder if Lord Bullshott has ever spent a Winter in Spain - without his Central Heating, Cavity Wall Insulation, fluffy carprets and reasonablly priced utility bills ? I wonder if he has ever read a weather report for the majority of Spain during the winter months and seen that Spain is actually host to the ski resort with the longest season in Europe ? In Short, that it does get cold.
The UK wants to and needs to make budget savings right now, I understand that, but if they are intent on singling out the 'drop in the ocean' that they make in WFA to expats for the required savings, they will be disappointed. They need to make larger and further reaching savings by pointing the finger closer to home to clamp down on those who are claiming a variety of benefits having no entitlement to do so and having made no contributions.
Then again it's probably much easier for them to point the finger elsewhere.