Bank of Spain encourages lenders to borrow more from ECB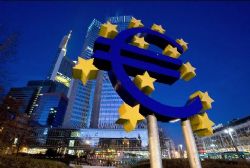 The Spanish central bank is urging the country's banks to borrow all the capital they require at the ECB's 3 year auction tomorrow.
Regulators from the Bank of Spain held meeting with the treasurers of many lenders last week to encourage them to use the facility, as the more banks use the facility, the less chance there is of stigma for taking the funds.
The sources of the information, believed to be close to the matter, were unnamed.
Just two weeks ago the ECB announced plans to offer unlimited funding against collateral for up to three years to free up the flow of money in the financial system. The Chairman of BBVA called for the ECB to create a project of lending lasting up tp 3 years to enable banks to buy public debt.
The Vice President of the ECB commented how he expects to see a significant demand for the bank's three-year loans. "I cannot put a figure to it, but I would think that it would be significant," he told reporters in an interview earlier today. "It's an important instrument for banks. They face very high refinancing needs early next year related to the repayment of medium-term debt."
The level of borrowing from Banks from the ECB now stands at it's highest rate since June 2009. The central bank allotted 291.6 billion euros to 197 bidders in a seven-day refinancing operation on Dec. 13, up from 252.1 billion euros the week before.