Evacuation Hype Denied by British Embassy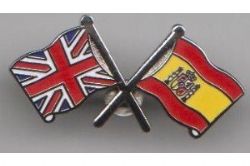 Following last weekend's reports by a number of British Newspapers, which reported how the Foreign Office was allegedly prreparing for a mass-evacuation of British Expats from Spain, the British Embassy has denied all knowledge of such a plan.
>> Click to ready Tumbit's response to the original article in the Sunday Mail HERE. <<
A Spokesman for the British Embassy in Spain commented : "All British Embassies regularly update contingency planning for all sorts of scenarios, including natural disasters and internal political unrest.
"There is no contingency plan for a euro-based evacuation, nor do we have any intention of preparing one. It is fanciful to imagine that a major evacuation of British nationals would either be necessary or feasible."
Questions must surely be asked who these 'unnamed sources' are that so many members of the UK press put so much faith into.