This time next year we'll be millionaires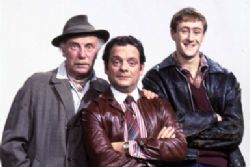 The World's biggest and oldest single-day lottery draw gets underway tommorrow morning when the pupils of the San Ildefonso primary school in Madrid sing out the lucky numbers at lottery head quarters for Spain's El Gordo.
The 2.5 Billion Euro prize fund will create 180 first prizes of 4 Mln Euros, with 180 second prizes of 1.25 Mln Euros, with further prizes being available for the 3rd - 7th places.
Despite the downturn in the economy Spaniards have spent an average of 70 Euros per person on this years lottery, which has encouraged Loterias y Apuestas del Estado (the State Lottery Fund) to increase the prize fund this year. Nonetheless, it is expected to net the treasury almost 1 Billion Euros in revenue.
Each of the 180 winning tickets is usually split in one-tenths, or 'Decimo's', often being sold in bars and shops aswell as the official lottery outlets and on-line. Spaniards can be very superstitious about where and how to purchase their tickets and certain outlets - such as the 'Golden Witch' bar in a village called Sort (Luck in Catalan) is one of a small number of outlets who struggle to keep up with demand.
The draw is shown live on Spanish TV, but be warned - it can take hours for all of the numbers for each prize to be drawn !