Tovar : Priority on moving AENA employees to Corvera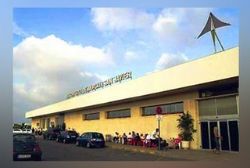 The Government's delegate to the Region of Murcia, Rafael González Tovar, has reaffirmed that the first objective of AENA and the new PP administration is to "secure employment for AENA employees from San Javier Airport," andhas also spoken of the priority which should be placed on helping local business move their interest across to Corvera airport where possible.
However, Tovar told members of the press that with the "good will" that the [new] Government of Spain has shown, the project will continue as per the previously agreed plans.
González Tovar also confirmed his confidence in the protocol signed between the Ministry of Public Works and the regional, calling it as an "important step forward", although he acknowledges that there are still a few finer points to iron out.