Paramount land reclassification approved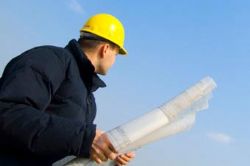 The Mayor of Alhama de Murcia today approved the reclassification of the land set aside for Paramount theme park, to enable construction to commencein March, as originally intended by the promoter of the project, Premursa.
An ammendment to the original plan has had to allow for additional infrastrcuture to connect the park to the A-7 motorway to allow for an anticipated 3 million plus visitors to the park each year.
The theme park itself will be built on agricultural land that has now been reclassified as 'developable', but a further reclassification is required for the accompanying land where the adjoining lifestyle centre is planned to be built.
In addition to modifying the plan, the City is in the process of designing new infrastructure to connect the theme park with the A-7 motorway and the coast. This has been a complex issue as it has required the negotiation and consent to buy the required land from a number of property owners.
The intention is also to connect the theme park with the new Corvera International airport, which is expected to be fully operational by Summer 2012, which was also one of the deciding factors for the location of the park.
Both Premursa and the Ayuntamiento of Alhama de Murcia expect the formalities of approving the reclassification of the land to be complete within 3 months - sufficient time to be able to commence constrcution withpout any uncertainty.
Jesus Samper, President of Premursa, plans to finalise the purchase of the property on February 7th, in an agreement which states that the project must be finished by 2015.
The overall required investment has been put a 1'100 Million euros, and the Promoters are now turning their attention to raising the required funds to build the lifestyle centre.