Almost 2 Mln passengers to fly from El Prat over Xmas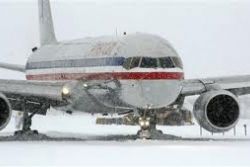 Barcelona's El Prat airport is scheduled to operate over 12,000 flights between 23 December and 9 January next year, according to AENA sources.
The total number of passengers due to be transported by the combined airlines flying from the airport over the holiday period ias exected to reach 1,970,432 seats.
The busiest day of the holiday period is expected to be tomorrow (December 23rd) with 133,000 passengers flying on 831 flights, with a total of 810 flights scheduled to return to the airport on January 2nd.
The most popular destinations over the Christmas and Three Kings period are Majorca, Seville and Malaga and European capitals such as Paris, London, Rome and Milan, while Istanbul, Algiers, Tel Aviv and Moscow are the most sought after international destinations.
However, Iberia pilots still intend to hold their planned strike date of the 29th December, where airline official expect as many as 118 flights may be cancelled altogether.