First Spanish hedge fund to be wound up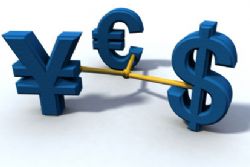 Spain's BBVA Asset Management division is due to wind up it's BBVA Codespa Microfinanzas hedge fund - the first of it's kind in Spain.
The fund was launched 5 years ago to invests in unlisted microfinance operations in the Dominican Republic, Nicaragua and Peru.
The fondo de inversión libre (FIL) has struggled to keep hold of investors and assets since the onset of the crisis, with BBVA's fund having just 29 investors and assets of €24m.
The data, published by BBVA themselves, showed how the fund suffered redemptions of €656m up until the end of November, with more than €0.5bn being withdrawn from the fund in November alone.
The decision to wind up fund has been put down to adverse market conditions, reduced demand and falling asset size. Redemptions will be suspended during the liquidation process.