Ibiza airport request for extra staff goes unanswered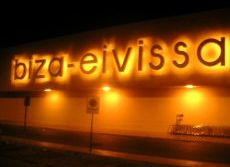 Ibiza Airport has requested that AENA create a further 37 Employees in various role in response to a significant increase in traffic that the airport has seen over recent years, which has also necessitated the construction of a new terminal building, due to open in May of next year.
The request was made officially on the 16th September on the basis of a reassesment of minimum staffing levels required once the new terminal opens. AENA have as yet made no reply to the request, and the airport has made the unusual step of informing the public, perhaps in an attempt at forcing some kind of action.
The airport reminded AENA that numbers have increased from 4,164,703 passengers,with 49'603 flights in 2005, to 5,040,800 passengers with 56,998 flights in 2010. This is expected to increase by some 18% in 2011, and further still following the opening of the new terminal building in 2012.
Airport management also point to the number of personnel that they have (188), which is considerablly lower than other airports in the AENA network, with Valencia at 210 employees, Alicante at 311, Gran Canaria 332, Sevilla 217 and Tenerife South 319, all of which have less activity than Ibiza airport during the summer season.