Sales of Spanish property to foreigners experiences growth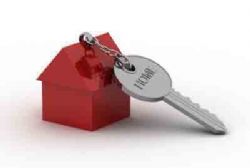 Expats could be some of the people behind the dramatic growth seen in the number of Spanish property sales made to overseas buyers.
The amount of these purchases taking place increased by 24.9% in the third quarter of 2011 when compared to the same period last year, data from the nation's Ministry of Public Transactions revealed.
Government statistics indicate the most popular location for foreign members of the public to buy property in Spain is Alicante, with 2,097 house purchases during the third quarter of the year.
Other highly-desired locations include Malaga, the Balerics, Barcelona and Santa Cruz de Tenerife.
Taylor Wimpey Espana sales and marketing director Marc Pritchard claimed this class of real estate could provide a good investment opportunity, with some places in the country likely to experience an increase in value by the end of this year and into 2012.
"Many buyers have been discerning enough to strike while the iron is hot and purchase properties that are well priced and in excellent locations," he noted, highlighting Tenerife and Malaga as examples of these.
The Holiday Lettings 2011 Insights Report revealed a 3% rise in the number of people who made enquiries regarding buying buildings in Spain between January and October when compared with the same timeframe in 2010, the expert declared.
People who are planning to engage in extreme sports in the country ought to be aware officials in Catalonia have begun to charge fees to people who have to be rescued by emergency services, the British Foreign and Commonwealth Office pointed out.
These include skiers, climbers and other adventurers, who have been sent bills by the regional government after requiring assistance in order to encourage individuals to behave cautiously and take care of their own wellbeing.
All of those deemed to have behaved in a negligent fashion have to pay the charges.
Click here to read More News Stories by Expatriate Healthcare?