New regulations to help Spain's real estate industry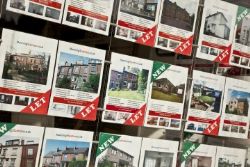 In order to improve the status and reputation of Spain's huge real estate industry three new qualifications (covered by the BOE. 276 Royal Decree 1550/2011 of 31 October) have been introduced that should improve the quality of professionals working in the industry.
The most basic of these, Commercial Real Estate Management, ensures a desirable level of competence. The legislation covering this qualification notes the content of this course: "Securing and marketing products and focusing on assisting real estate mediation and legal procedures, plus fiscal and financial aspects of the sale, purchase or rental, in direct contact with the customers or through various marketing channels, coordinating a team of business and using, if necessary, the English language."
The new real estate qualifications will ensure that employees and self-employed vendors have first achieved a certain level of expertise in the following areas: sales, recruitment, technical sales and commercial real estate. The authors of this new era for the industry state that its main aim is to equip the 'sales infantry' and their managers with all the skills and knowledge necessary to work effectively and efficiently.
The general responsibilities spelled out in these new professional qualifications are:
1) Capturing and arranging real estate brokerage commission.
2) Managing the sale and distribution of real estate products through various marketing channels.
3) Assisting in handling mediation and legal, fiscal and financial real estate, aimed primarily at commercial real estate.
4) Managing the sales force and coordinating the sales team.
5) Communicating in English with a separate user level in business.
The training associated with these new certificates consists of approximately 570 hours and Spain's more responsible real estate professionals are hoping that they will improve the standing of every business. With a greater degree of protection offered to property purchasers as well, this can only be a positive move as the UK press obsesses about the number of unsold newly-built property on the Spanish costas.
Thanks again to Raquel Perez from Perez Legal Group for keeping us up to date with these changes.