La Caixa and IBM Form Strategic Partnership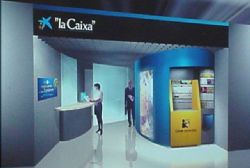 La Caixa has entered into a 10 year partnership with IBM for the supply of IT and support, a joint statement by the two companies announced earlier today.
The details of the agreement will see IBM and Serveis Informatics la Caixa (SILK) managing the infrastructure technology budget of the La Caixa group, which will be an estimated 2 Billion Euros over the 10 year peiod.
IBM said how it will provide IT, operations, applications and infrastructure services to La Caixa via the SILK partnership, and will manage its data processing centers, located in Cerdanyola del Valles and San Cugat, Barcelona. The IBM-provided scope represents about half of the budget, while the remainder is directed to additional third-party service providers.
For their part, La Caixa expects this new partnership will enable it to make savings of 400 million euro in costs over the the course of the next ten years. The company also expects the contract will provide it with access to new technologies to enhance its business development both nationally and internationally, and also help it to utilize new technologies in the financial sector such as mobility, social media and cloud computing.
La Caixa's GM, Juan Maria Nin, commented how "Working with one of the most recognized technology leaders in the world is very important to us. This agreement allows us to offer better services to our clients and obtain competitive advantages in a sector in which innovation and new technologies are key to realizing growth."