Inflation in Spain falls to 2.4% on 13-month low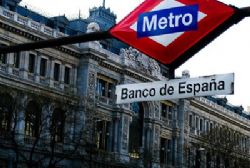 Inflation in Spain for the third consecutive month to a 13-month low in December, according to the advanced figures published by the Spanish National Institute of Statistics (INE) on Friday.
Consumer prices rose 2.4% year on year in December, down from 2.9% registered in November.
INE will publish more detailed data on January 13. But the data is not likely to vary from the advanced figures.
This is the lowest inflation rate since November 2010, when the rate of inflation stood at 2.3%.
INE attributed the fall of inflation to a continued drop in the cost of lubricants and fuel as well as the cost of tobacco holding steady.
The December inflation rate is an important figure as it is the barometer with which many wage agreements use in order to calculate what workers will earn in the coming 12 months.