Government confirm Tax hikes, no Electric increases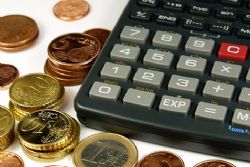 Spain's newly elected government estimated yesterday that temporary tax hikes it had decreed would easily generate 6 billion euros of revenue as part of efforts to cut the public deficit back to within euro zone limits.
The PP's new Minister for the Treasury, Cristobal Montoro, said how the centre-right government's first decrees since taking power last week would erase the Social Security department's expected surplus for 2011.
The Minister went on to announce how the government would also cut public spending by 8.9 billion euros next year for all ministries as part of an austerity drive to bring public finances back under control.
The Government also announced how it would raise some taxes temporarily, including those for high earners, as part of a drive to cut back a budget deficit which has fuelled investors' concerns over the euro zone struggler.
In its first decrees since winning a comfortable majority in Nov. 20 elections, Deputy Prime Minister Soraya Saenz said the government would freeze civil servants' pay as a foretaste of austerity measures it has pledged to convince investors it can get its public finances in order.
The Deputy PM also added that the government would freeze regulated electricity tariffs for the first quarter of 2012.