Judge rules that Immigrant with Criminal record can become Spanish Citizen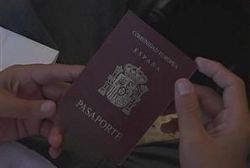 A Supreme Court judge has ruled that a Pakistani national can be granted Spanish Citizenship despite having a criminal record, which may set a precedence with future citizenship applications.
The Judge in this case found that the applicants arrest in 1992 for aggravated robbery and sexual assault, which never came to court due to the deadline for the case being brought to trial expiring, can not be considered as a barrier to his apllication to become a Spanish citizen.
The applicante had been living legally in Spain since 1991 with his wife and children, and applied for nationality in 2002, a decade after his arrest. However, by 2005 his application had been declined due to him having a criminal record here in Spain.
The Judge referred to Article 22.4 of the Spanish Constitution, which requires that the applicant display 'adequate civil conduct' as a condition of acceptance.
After a number of appeals the Supreme Court has finally ruled that, as the case had been filed in 1993 and never tried, that the alleged crime took place 10 years before the application, and as no other crimes had been committed since, his charges should be treated as a 'spent' convicion, and therefore there was no reason for the application to be denied.