New Year Taxes : Up's and Down's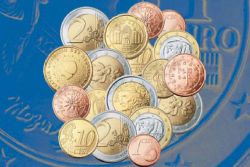 The new year marks the advent of new income tax increase and sees pensions increase by just 1%, however, there is to be a freeze on the price of electricity, gas and telephone line rental.
The young persons first home benefit of 210 Euros is to be withdrawn, which is to aid those between the ages of 22 and 30 to purchase their first home. Furthermore, the tax reduction on a first home will be reintroduced.
Whilst IVA is not set to increase, income taxes are set to increase - with incomes from saving in particular being hit quite hard : those having savings of 6'000 Euros of more being taxed at the rate of 2% - with a rate of 4% on savings between 6 - 24'000 Euros, rising to 6% for higher amounts.
Prices for mains gas will increase, whislt bottled gas will remain at 15.09 Euros, with landline standing charges being held at 13.97 Euros.
Toll fees on motorways will increase by up to 3.2%, equally so railway tickets are set to increase (however, the exact number rate is yet to be made known).
The percentage charged on land registry values for IBI, or asset tax, will rise, and the cost of postage stamps will increase by 2.86%.
The salaries of civil servants have also been frozen.