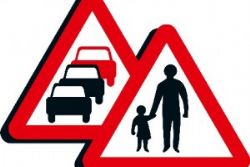 Spanish road traffic deaths for 2011 fell for the eighth consecutive row, authorities said Monday., with RTA fatalities down by 250 on 2010.
Furthermore, the total number of fatalities fell to below 1'500 for the first time in 50 years.
The Spanish Interior Minister, Jorge Fernández Díaz, repoerted a total of 1,479 deaths on te country's roads lasy year, and applauded the "magnificent work" of the Director of Traffic, Pere Navarro, who was appointed by the PSOE in 2004.
Spain is among a number of European countries that have witnessed a decline in RTA fatalities over recent years. "It is only natural that Spain follow the same evolution that is occurring in the best countries in Europe when it comes to road safety," Navarro said, adding that it has been a difficult task trying to keep the road fatality rates down.