Spain expected to ask for financial assistance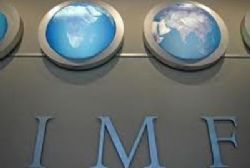 The new government is considering applying for loans from the EU's rescue fund and the IMF to finance the restructuring of the country's financial industry, Spanish newspaper Expansion is reported this morning, citing unnamed sources close to the matter.
The Spanish Ibex 35 equity benchmark is now one of the worst performers on the continent, falling 1.40% to the 8,611.30 point level.
Santander shares also fell by 4.35% to reach the €5.76 mark. However, this may also be down to new shares issued by the Bank as part of a convertible bond exchange being launched today.
Meanwhile, shares of Spain's second largest Bank - BBVA - fell 3.29% to reach €6.61.
Only yesterday Goldman Sachs economists were reported as deeming it necessary that the new government should clarify whether the restructuring of the Spanish financial sector will require new government resources.
Fitch's credit ratings agency also came out with a slightly pessimistic report on the country´s growth outlook for 2012, cutting its GDP projection for the year from 1.5% to 1.0%. Economists at Goldman Sachs, on the other hand, see the Spanish economy contracting by 1.5%.