Smoking accounts for 162 Spanish deaths per day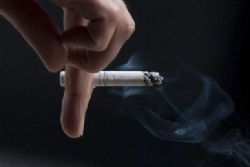 Almost 600,000 Spaniards quit smoking last year, largely due to the law prohibiting smoking in public places which was enforced at the beginning of January.
An recent end to a price war between major Tobacco manufacturers has also seen prices of many brands escalate, which has further detered smokers from continuing with their habit.
Spain's National Committee for the Prvention of Tobacco (CNPT) also reports a significant 17% drop in the sale of cigarettes throughout 2011 sales in 2011, bringing the number of quitters up to an estimated 600'00.
A report by the CNPT also accounts for a total of 53'000 deaths in Spain every year attributed to smoking, with a further 3'200 deaths attributed to passive smoking - which amounts to around 162 deaths every day due to the effects of tobacco.
However, on a positive note, the CNPT found that there has been a significant reduction in the number of teen smokers in the country over the past 7 years, with the total number of underage smokers falling from 21.5% in 2004 to 12.3% in 2011.
The President of the CNPT, Francisco Rodriguez Lozano, spoke of his confidence that the trend seen during 2011 will continue, and welcomed the fact that the new Spanish government have pledged not to make any amendment to the current smoking law in the near future.