Valencia region pays overdue loan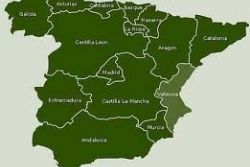 Spain's most-indebted region, Valencia, denied it received help from the central government to pay a loan owed to Deutsche Bank AG, less than two weeks after its credit rating was downgraded.
"There was no guarantee from the Treasury," Jose Ciscar, vice president of the local government, told journalists in Valencia. "We have paid this debt with the region's own resources through other financial mechanisms." An e-mailed statement from the regional government also said the payment was a week late, a "habitual" delay.
El Pais reported today that the Spanish Treasury helped Valencia make a 123 million-euro payment to Deutsche Bank that had been overdue since Dec. 27. The Spanish Treasury gave a verbal guarantee to an unidentified lender persuading it to advance the funds, the newspaper said, citing unnamed people familiar with the matter.
Valencia is among the nation's 17 semi-autonomous regions worst hit by a cash squeeze as the spread of the sovereign-debt crisis shuts them out of markets while the contracting economy hurts tax receipts. Fitch Ratings downgraded Valencia's credit rating two notches to BBB from A- on Dec. 22, the same day Artur Mas, the president of Catalonia, the wealthiest region with an economy the size of Portugal's, called on the new People's Party government in Madrid to help the regions meet their funding needs in 2012.
"If the central government doesn't help the regions, the whole Spanish state will collapse," Mas said in an interview in Barcelona.
Fitch acted after a Valencia retail-bond issue was only 58% subscribed by citizens. "Valencia's downgrade reflects its stretched liquidity situation and the fact that the region has exhausted most of its funding options," Fitch wrote on Dec. 22.