Fall in Spanish Healthcare costs predicted for 2012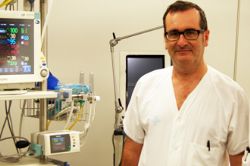 The regions are being urged to tighten their belts on public spending in 2012 in order to meet the country's deficit targets, now forecast that they will spend an average of 6% per person less on healthcare than they did last year. When added to the cutbacks already introduced ilast year it is expected to result in savings of 10%.
In financial terms this means that the regions will now spend an average 1,210.95 euros per person in the public health system this year, compared to 1,288.58 euros in 2011 and 1,343.95 in 2010.
However, there is disparity amongst the regions, with some paying more this year than last. Spain's Federation of Associations for the Defense of Public Healthcare (FADSP) predicts that the regions forecast to spend less on healthcare in 2012 are: Navarre, Extremadura, La Rioja, Murcia and Catalonia. Regions where spend per person is expected to increase are: Andalusia, Aragón, Asturias, the Balearics, the Canaries, Castilla y León and Madrid. Others, such as Valencia, the Basque Country and Galicia, will see similar spend to last year.
What will not change is the enormous difference in spend between the regions. In 2010 the highest difference was 556 euros - between the 1,066 euros per person spent in the Balearics compared to 1,623 in the Basque Country. In 2012, the widest discrepancy will be 497 euros, between the 1,061 Euros spent in Valencia and the 1,558 Euros per person spent in the Basque Country. That the difference has dropped by almost 10% in two years is attributed by the FADSP that the cutbacks have been applied equally in all regions, regardless of the figures that divide them.