State Social Security Fund 668 Mln in Debt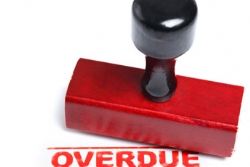 The new Spanish Government shas pledged to target tax fraud in addition to reducing the number of publicly owned companies as measure to slash the deficit.
One such proposal is to save almost 8.2 Billion Euros in 2012 alone by increasing the number of tax inspectors and reducing thje permitted amount for payments in cash.
'Black Money' in Spain is thought to account for 25% of the country's GDP and many measure to tacle the problem in the past have been largely unsuccessful.
A further proposal is the reform of the public sector, with an estimated 4'000 publically owned companies adminstered by the region, which could be rationalised.
The government also announced that the social security fund's accounts are in a worse state than expected, with a 2011 deficit of 668 million euros, whereas the previous administation predicted that there would be a surplus.
News of the various Tax increases spooked the markets, with Spanish share prices falling 3.04% over the course of Thursday afternoon.