Compulsory ITV Inspections for properties over 50 years old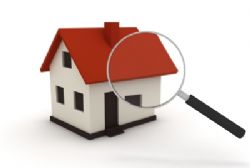 As of July 2012 it will become compulsory for properties which are located in towns with more than 25'000 inhabitants, and which are over 50 years old, to produce an Inspección Técnica de Edificios (ITE) certificate before the property can be legally sold.
From then on the property will be required to renew it's certificate, rather like the ITV (MOT) for a car, every 10 years.
Whilst many buildings can often appear to be well maintained and in good working order, a coat of paint and an attractive outward appearance can often hide structural defects - many surveyors and structural Engineers agree that 50 years is the critical time in a buildings life when such checks should be made.
The ITE already exists, but the number of certfificates being applied for and awarded it low and such checks are rarely enforced. However, as of July 7, 2012, it will become compulsory, and mandatory to display the certificate to be able to legally sell a property.
Although the ITE will only affect buildings 50 years old in towns of over 25,000 inhabitants, the regions may decide to enforce their own variation of the decree which goes much further.
In order to obtain the certificate, buildings will be subject to inspection by a competent engineer (architect or engineer), who will issue a report on the condition of the building, detailing and defects observed and any required repairs.
If the building passes the inspection, the certificate is awarded and no further action need be taken until the next inspection is due in ten years time. If unfavorable, the owner of the property will be obliged to carry out the required and recommended repairs before a re-inspection can take place.
If the work is not carried out a fine of between 1,000 to 6,000 euros may be awarded for those who ignore the receommendations listed on the inspections report.
Any owners or tenant refusing such an inspection may become subject to the town hall issuing a warrant of entry in order that the property can be inspected.