Regulator asks Spanish Cajas for further information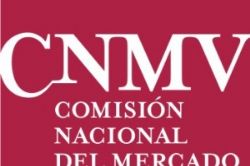 The Comisión Nacional del Mercado de Valores (CMNV) - the supervisor and regulator of the Spanish stock market and financial institutions - has requested that a number of Cajas, or regional savings Banks, provide further financial information after analysing their financial reports for 2010.
The regulator also highlighted concerns of the need for further resturcturing within the sector and for many of the struggling cajas to convert as much of their property-linked assets into cash as quickly as possible.
Furthermore, it spoke of the need for the industry as a whole to become less 'Politicized', to have a more professional management structure and for greater transparency.
Spanish daily newspaper, 'Expansion', reports how the regulator will ask banks including La Caixa, CatalunyaCaixa, Ibercaja, BMN, Unnim, and Caja Espana Duero for further information regarding their exposure to sovereign debt, asset valuations and investment and divestment strategies.