UK's Premier League to benefit at the expense of La Liga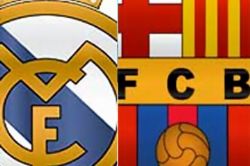 The UK's football fans may be in for a treat, with a number of world-class footballers expected to seek out new clubs in the Premier League.
Recent changes to the levels of national and regional income tax charged in Spain for high-end earners Now means that playing in the Spanish Premier League is no longer the golden goose that it once was.
Less than 2 years ago top-flight players were able to not only demand high salaries, but take advantage of a tax loophole, originally exploited by accountants working for David Beckam and since named after him, to ensure that they paid little taxes.
Upon his move from Manchester United to Real Madrid in 2003 non-Spanish players only paid a 24% rate of income tax. Not only was this law repealled in 2010, but tax increases announced just last week by Mariano Rajoy's new PP Government, mean that the same players will now be paying as much as 54%. Players for clubs located in regions which have imposed a higher rate of income tax - such as Barcelona - may even pay as much as 56%.
As such clubs from the UK and the rest of Europe should now be able to 'compete on a level playing field'.