INE report expected to reveal 5 Million Spanish properties empty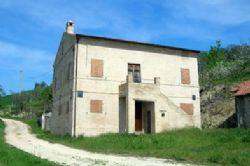 A recent detailed study undertaken by the National Institute of Statistics (INE) is expected to reveal how there is currently between 5 and 6 million empty homes in Spain, representing more than 20% of all properties.
The INE have undertaken the task, which has seen as many as 5'000 of their employees take to the streets to peice together a better undertanding of state of the country's property market.
The same exercize was performed in 2002, which demonstrated how, at that time, some 3.1 million homes stood empty - 15% of all properties at that time. However, industry experts are concerned that the level could be far higher now, given that between 1998 and 2007, the housing stock grew by 5.7 million - almost 30%.
"Knowing whether a dwelling is occupied or not is relatively easy, but knowing whether it is empty on a temporary basis is much harder. How do you know if it is a holiday home, if there is nobody there to tell you?" asks Antonio J. Argüeso, deputy director general of sociodemographic statistics at INE.
The study will only count properties that are permanently 'shuttered', and not holiday homes or those that are rented out to third parties.
The report should be complete within a few months, but is expected to confirm that around 4.6 million housing units were built during the property bubble, but only around half of these were ever sold.