AENA announce increase in flights to El Altet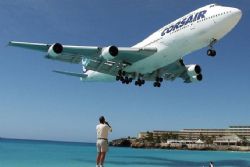 AENA have announced how Ryanair's 50% reduction of flights at Alicante's El Altet may end up having little effect on passenger numbers during 2012.
Since the airline cancelled around half of their 36 routes for the summer of 2012, requests have come in from a number of new and exisiting airlines to take up 14 of the 15 routes that Ryanair abandoned.
Ryanair recently lost their final appeal against the mandatory use of airbridges, insisting that all passengers should board on foot. However, they are yet to respond to AENA's offer of letting some passengers board on foot when the appropriate gates were available, with the remainder using buses to reach the aircraft.
The airline has not yet made any official statement concerning the reinstatement of any of their previously cancelled routes, but it has been noted that many of them are being offred for sale on their website for the Summer 2012 period.
New and increased flights from Alicante to the include
Jet2 establishing a link Edinburgh and increasing the number of flights to Belfast, East Midlands and Newcastle. Easyjet will add a new route to the fourth airport in London (Southern) and Bmibaby will operate to Belfast-City airport.
Other increase routes and frequencies are centred around northern European and Scananavian countries.
AENA's announcement, if it is correct, makes the future at El Altet look rosy. Maybe it is - we certainly hope so - however, the information is in stark contrast to our personal opionon HERE