Reduction on Spanish IVA extended to holiday homes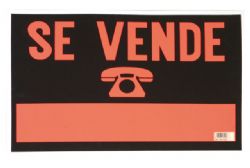 Mark Stuckling from Spanishpropertyinsight.com has highlighted how a condition which previously excluded newly-built holiday-homes from IVA reductions appears to have been dropped.
When the previous PSOE administration reduced the amount of IVA payable on all new properties sold last year from 8% down to 4%, the Partido Popular at that pledged to extend the measure until the end of 2012 - but only on primary residencies up to a certain value - if they were voted into government.
However, now that the PP are in power it appears that they have dropped these two conditions, which Mr Stucklin points out can only be good news for holiday-home buyers looking to find a bargain property and take advantage of the crash in the Spanish property market.
The decree extending the reduction in IVE until the end of 2012, published in the official Government bulletin (BoE) on the 31st of December, made no mention of any such extra conditions, therefore meaning that IVA on all new home sales - regardless of their use and value - will only be charged at 4% for the remainder of the year.