PP discuss sale of AENA, Parador & IAG stakes but rule out Lottery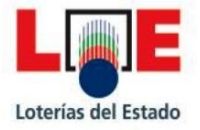 Today's edition of La Vanguardia has reported how the Government will resume the privatization of Sociedad Estatal Loterias & Apuestas del Estado SA (The National Lottery), but is still considering it's position with regards to the privatisation of AENA (The National Airports Authority).
The Minister of Finance and Public Administration, Cristobal Montoro, told Congress yesterday that the model of private management could be extended from just Barajas and El Prat airports to the entire AENA network.
If this propsal moves forward it will become the fourth such attempt in recent years to privatise the entire Spanish Airports network. The previous attempt headed by Jose Blanco, the then Minister of Development under the last PSOE administration, only attempted to Privatise Madrid's Barajas and Barcelona's El Prat airports, but ground to a halt under pressure from the PP, who were in opposition at the time.
The PP also called a halt to the PSOE's privatisation of their 30% stake in the National Lottery, expected to net 7 Billion Euros, as they had concerns over losing the lucrative weekly income this brought the government.
Further to the postponement of the Lotterias and the airports of El Prat and Barcelona, the PSOE shuffled their feet over the sale of their stakes in the 3 profitable companies of Sepi (8.65%), Ebro Foods, (2.7%) of IAG (10%) , and the National Grid (20%).
The Government has been reviewing their shares in such companies, whose management is shared between the Ministries of Finance, Development and Industry. Earlier this week the Minister of Industry, Tourism and Energy, Josť Manuel Soria, did not rule out that the state-owned Parador network may be privatised.
For her part, Ana Pastor, the Minister of Development, has not spoken publicly regarding the sale of AENA but her counterpart in Planning and Infrastructure, Rafael Catala, announced yesterday that "there are than 20 days to make an executive decision", thereby indicating that such a proposal was being discussed.
The seven different consortiums who made interim bids to manage Barcelona and El Prat airports have intimated that they are still interested in the proposal, but will withdraw their offers if the deal - such as extending the issue to cover the entire airports network - changes in any way.