Spain year end inflation falls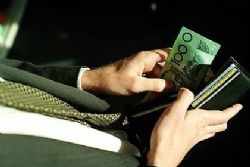 Spain's National Institute of Statistics (INE) today confirmed how 2011 ended with a 2.4% rate of inflation. The fall in transport costs, alcohol and tobacco saw inflation rise by 1 point during December, but down 5 points on the year as a whole.
The figures up to December brought three consecutive months of decline, and the lowest rate seen since November 2010, when the rate stood at 2.3%
The consumer price index increased for a fifth consecutive month regarding the monthly CPI, experienced by a rebound fifth consecutive , which the INE attributed to the cost of food and (non-alcoholic) drinks increasing by 2.2% as a whole in December, which raised its prices by 2.2% in December by the price increase of the package, as well as food and nonalcoholic beverages, influenced by the price of Fish, Milk and Beef increasing by an average of 3%
According to the INE report, core inflation, which excludes the costs of energy and unprocessed food, reached 1.5% in December 2011 at 2 points below November's rate.
Meanwhile, the 'Harmonized' consumer price index (HICP) stood at an annual rate in December at 2.4%, five points below the November figure.
The year end inflation rate is a significant one for employees as it is generally the figure used when unions and other employee associations negotiate for salary increases for the following year.