Ryanair launch new routes to Barcelona and Almeria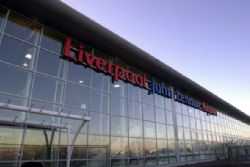 Ryanair have announced two new Spanish routes will be added to the summer schedules form Liverpool's John Lennon airport.
A daily flight to Barcelona, and a twice weekly flight to Almeria will operate every Thursday and Sunday.
Tickets go on sale today, with flights set to commence once the summer schedule begins, after the end of March.
Ryanair has already scheduled a five times per week service to Reus airport, just 100km to the south of Barcelona, as part of their commitment to bring 500'000 passengers to the airport every year. In return, the Generalitat of Catalonia will pay the airline 8 Million Euros per year for five years and maintain fees at the region's airports.