Spain should temper austerity, look to growth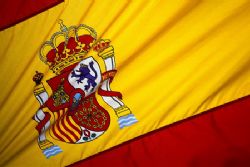 Meeting Spain's draconian austerity targets would cost every worker more than 2,000 euros this year, and even unforgiving markets sense it may be time for the government to moderate the pain and try to bolster a stagnant economy.
New Prime Minister Mariano Rajoy insists he can slash Spain's deficit to 4.4% of economic output by December.
But that would mean estimated cuts of 40 billion euros, ushering in a deep recession that would undermine an EU drive to stimulate growth and likely raise the country's chronically high unemployment rate further beyond 20%.
Underlying Rajoy's pledge are well-founded concerns that, after missing its deficit target in 2011, Spain would be punished further by investors if it rowed back on this year's budget goals, potentially leaving it unable to pay back its debts.
But some market players now believe he would be better off setting a more manageable goal of a deficit around 5.5-6% of GDP compared with last year's 8% plus, freeing up funds for much-needed labor reforms and a banking sector crippled by soured property loans.
"(A cut to 4.4%) is not going to happen, but if you look at it positively and dilute the targets then this would be welcomed as more realistic by markets," said Silvio Peruzzo, economist at RBS.
Spaniards have reluctantly accepted a first round of austerity worth around 15 billion euros, but 25 billion euros more would likely mean cuts to the country's prized welfare state.
That might well eat into the popularity of a government elected by a landslide in November.
But as yet there is no sign that Rajoy, under instructions to hit an EU deficit target of 3% next year and having seen Spain's debt yields drop sharply this month in comparison with fellow euro zone struggler Italy, is ready to rein in the austerity.
An analyst with ratings agency Moody's, Kathrin Muehlbronner, summed up the dilemma this week.
Spain was already heading for a slump, she said, and further credit pressures were likely while markets remained volatile, which "complicates the government's fiscal consolidation efforts."
SQUARING THE CIRCLE
Economy Minister Luis de Guindos has said growth could be negative this year and many analysts think Spain has already entered a recession.
Deutsche Bank believes an extra 25 billion euros of cuts would cause a contraction of 2.0% compared with its current forecast of -0.9%.
Steeper cuts might also sit badly with fellow EU leaders, who are expected to focus on growth and jobs initiatives at a summit at the end of January.
"The government is going to keep on prioritizing the deficit reduction, but I don't think it will take more measures that will hurt growth," Santiago Sanchez, economist at the Carlos III University in Madrid, said.
Squaring that circle is made more difficult by the state of the country's banks, which need to put aside billions of euros in provisions for bad loans, and its 17 autonomous regions, which account for around half of public spending.
The government reckons the regions overspent by 15 billion euros in 2011 and Rajoy wants to force them to give Madrid oversight of their budgets in future.
But controls are not yet in place and he may face a backlash from economically powerful regions such as Catalonia.
"The ability to control the regions is still up in the air," said Harvinder Sian, debt strategist at RBS.
The biggest task of all may be cleaning up the banks.
They are struggling with regulatory demands for more capital to cushion against unsellable real estate following a collapse of the property market, as well as soured loans to bankrupt developers and rising rates of loan default.
De Guindos has said the sector may have to set aside 50 billion euros in provisions and the government has ruled out a bad bank to deal with non-performing property assets at state level.
"Ultimately the market's view of Spain is unlikely to improve markedly before we have clarity on the banking system," said Gilles Moec, economist at Deutsche Bank.