Murcia chamber of commerce supports new customs area at Corvera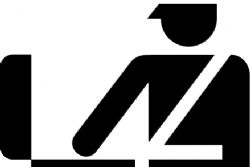 The Chamber of Commerce in Murcia has approved the establishment of a new customs holding area for the region's new international airport at Corvera.
This came in response to requests for a new office made by the Tax Office Enterprise Corporation of Murcia, by the Ministry of Public Works and Development, aswell as Aeromur, the licence holder of the new airport.
The Chamber of Commerce of Murcia, who also oversees MurciAduana - the customs area located in the Center for Integrated Transport of Murcia (CITMUSA) - commented "We support any initiative that provides the external traffic of goods for the local economy, as export is one of the pillars of the economy with which Murcia can overcome the current crisis."
During 2011 MurciAduana recorded a total of 4'689 container imports on behalf of the Customs Administration. This function was undertaken on behalf of and in association with a number of regional and national agencies : the Tax Agency; the Department of Planning, Inspection, Supervision and Regulation of Exports (SOIVRE); the Ministry of Industry, Tourism and Commerce; the department of Plant Protection; the Ministry of Environment, Rural and Marine and Border control; the Ministry of Health and Social Policy; together with the Guardia Civil.