Castellon airport 'loses 10'000 Austrian visitors'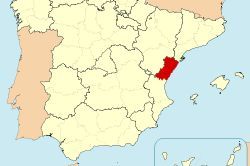 Castellon's Bloc party Spokesman, Enric Nomdedeu, has claimed that delays to the opening of the provincial airport, which he blamed on the mismanagement of the PP, will result in the loss of thousands of Euros in revenue that could have been provided by the arrival of 10'000 Austrians.
His comments were made in response to the Tourist Board's announcement that around 10'000 Austrian's had visited Castellon last year - the inference being that, if it had been 'open for business', they could have flown to the airport.
"The arrival of 10,000 tourists to Castellón airport was a promotional success and would have meant significant revenue for an airport that is already in deficit, but delays by the mismanagement of the PP and the breach of the agreement with Aerocat [the concession holder of the airport] that it represents a lost opportunity to Castellón," he added.
He went on to say how it was "inexcusable that in times of crisis like this, to these opportunities pass" and pointed out that Reus airport in the neighbouring province of Taragona was benefiting from this negligence.
The Bloc party have already formally asked the President of Aerocat, Carlos Fabra, and its director, Juan García Salas, to provide explanations for these delays. Nomdedeu reminded Aerocat that these Austrian airlines were currently in negotiations with Reus airport and represented Castellon's last chance to leave their days of financial deficit behind them.